⚠️ COVID-19 UPDATE
WE ARE NOT CURRENTLY ALLOWING OUR CLIENTS TO ENTER THE CATTERY.
WHEN ARRIVING ON THE PREMISES WE WILL GREET YOU AT THE GATE TO COLLECT YOUR CAT OR BRING YOUR CAT TO THE GATE AFTER THEIR VISIT.
ANY PROBLEMS PLEASE EMAIL: CITYCENTRALCATTERY@HOTMAIL.COM
THANK YOU AND STAY SAFE!

⭐️ ⭐️ ⭐️ ⭐️ ⭐️ 5 STAR CATTERY ⭐️ ⭐️ ⭐️ ⭐️ ⭐️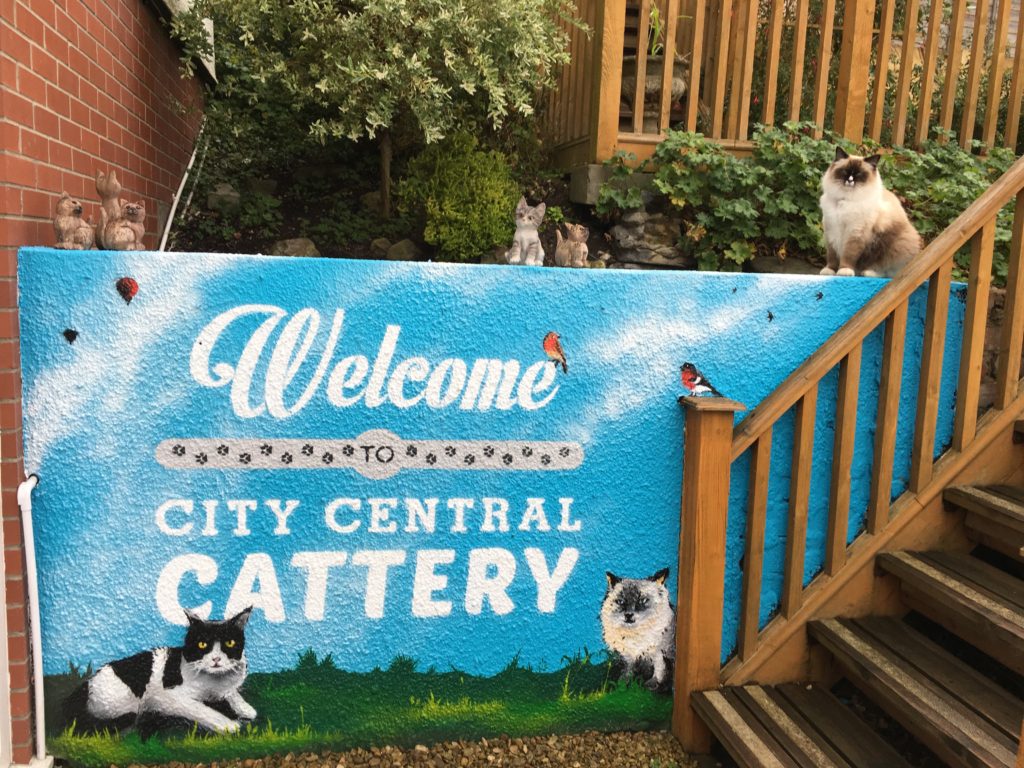 We are happy to announce, after our 2019 inspection City Central Cattery has been awarded the maximum rating of 5 stars for the next 3 years.
Our 5 star luxury boarding cattery is open all year round, there is no better place for your cat to go on holiday.
We welcome cats of all ages and specialise in gaining the trust of your cat so you feel confident leaving them with us.
We do everything to make sure your cat or kitten has an enjoyable stay.
We have 23 single and double heated pens. All provided with bedding toys and a scratching post.
Each pen is separated by frosted sneeze guards so the cats do not have any contact with each other.
A sun lounger is in each pen and in the summer months, the shutters are taken off to allow your cat some fresh air.
We have 3 family pens, for larger families of up to 4 cats.
These are to the same standard as the single and double pens however they are 2 foot wider.
If your cat needs a little bit of TLC we have 4 heated isolation pens so we can keep an extra eye on them.
Whether you have a blind cat, a cat in need of medication or a cat unstable on their legs so can't use the ladder, we feel they will be more comfortable and give you peace of mind knowing they can't fall and are well cared for.