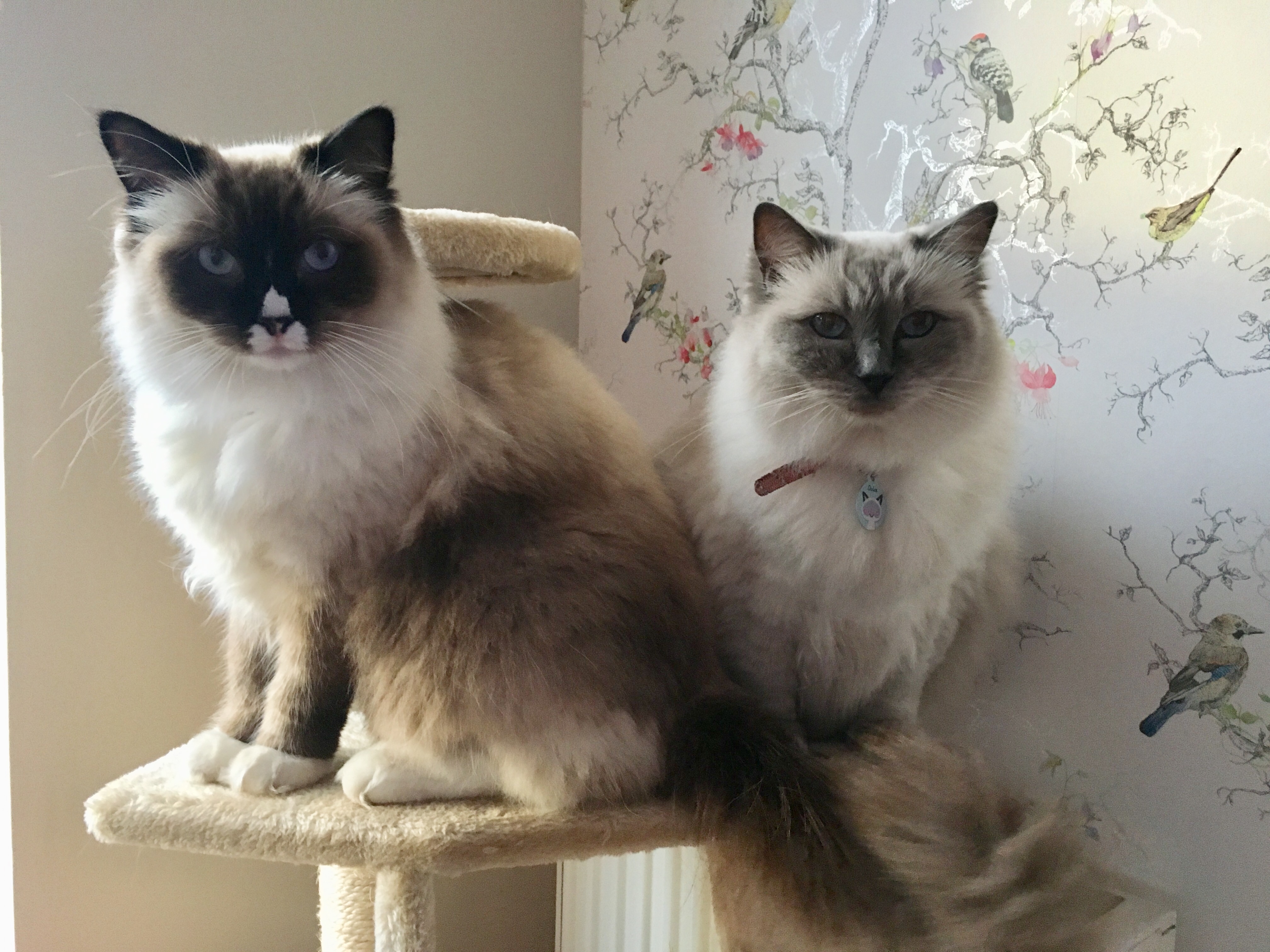 Our small 5 star award winning boarding cattery was established in 2001.
We are set in a peaceful yet convenient location in Bedminster, over looking the garden and adjacent allotments. Great access for the airport and close to the centre of town.
We are open 9am-4.30pm 7 days a week, to make dropping off and collecting your cat easier for you.
Meet the Team
Mitzi and Dolce pictured above are two of our beautiful pets.
Our staff are all literally mad about cats and spend all day in the cattery so you can be sure there is plenty of cuddling going on.
We want you to be able to go on holiday with complete peace of mind knowing that your cat is left with caring people.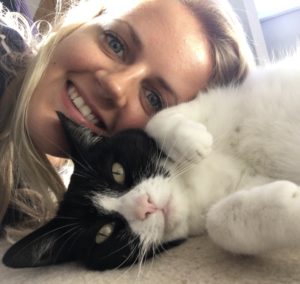 Kelly
Cattery Owner (Pictured with our other cat Roxy)
I am the proud owner of City Central Cattery.
I have been here since January 2016 and am enjoying every minute of it. I have always owned cats and feel this is the purrfect job for me. As a mad cat lover I aim to treat every cat as though they are my own and ensure they get the love they need.
I live on site so even when the cattery is closed I am able to check on your furry friends. All my staff have been here well over 10 years so you can rest assured your cat it left in safe hands.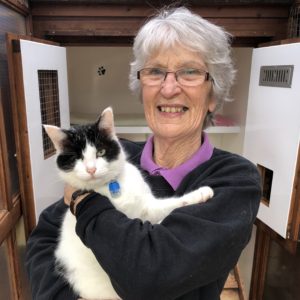 Pat
Cattery Manager. Pictured with Jeffrey.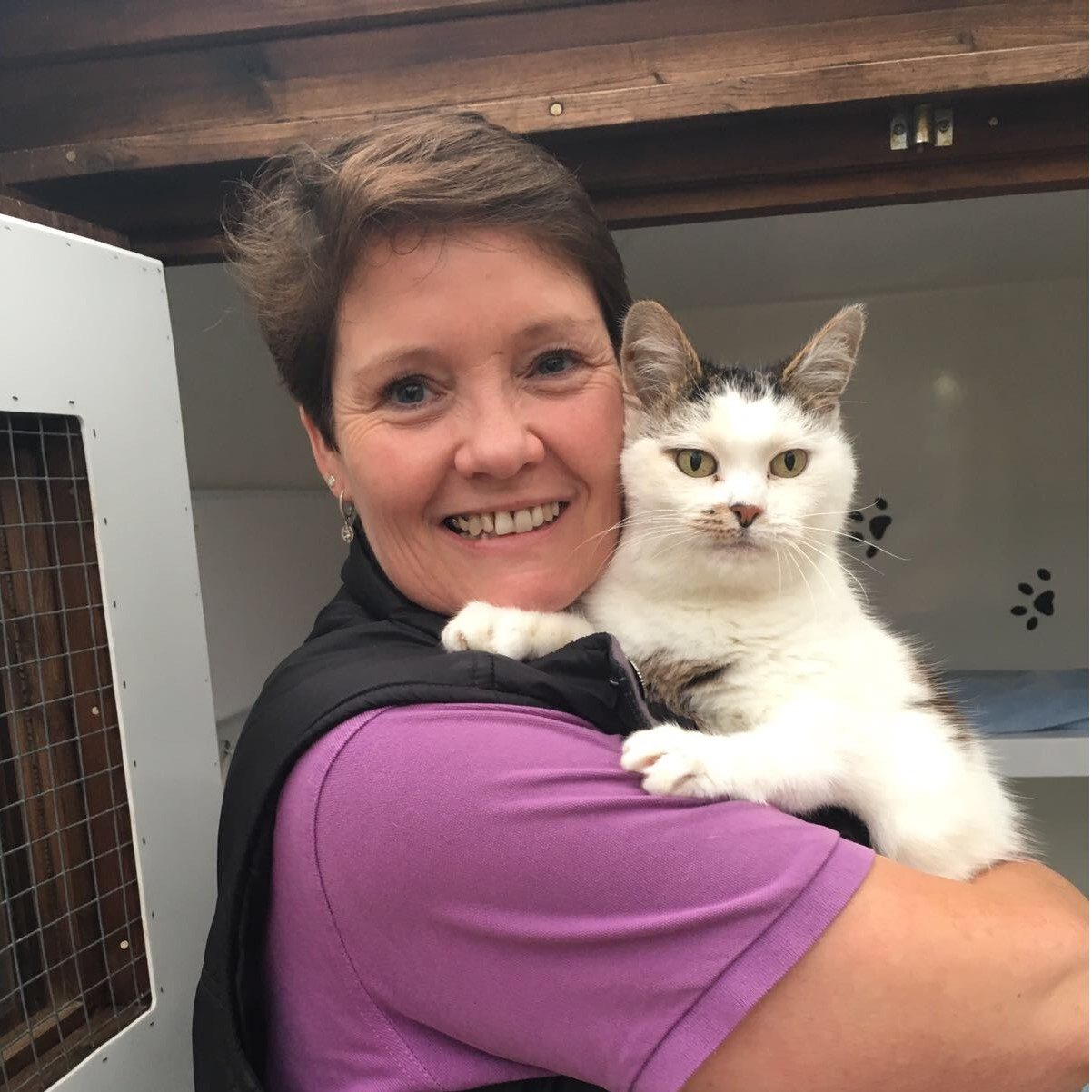 Sue
Cattery Assistant. Pictured with Olive.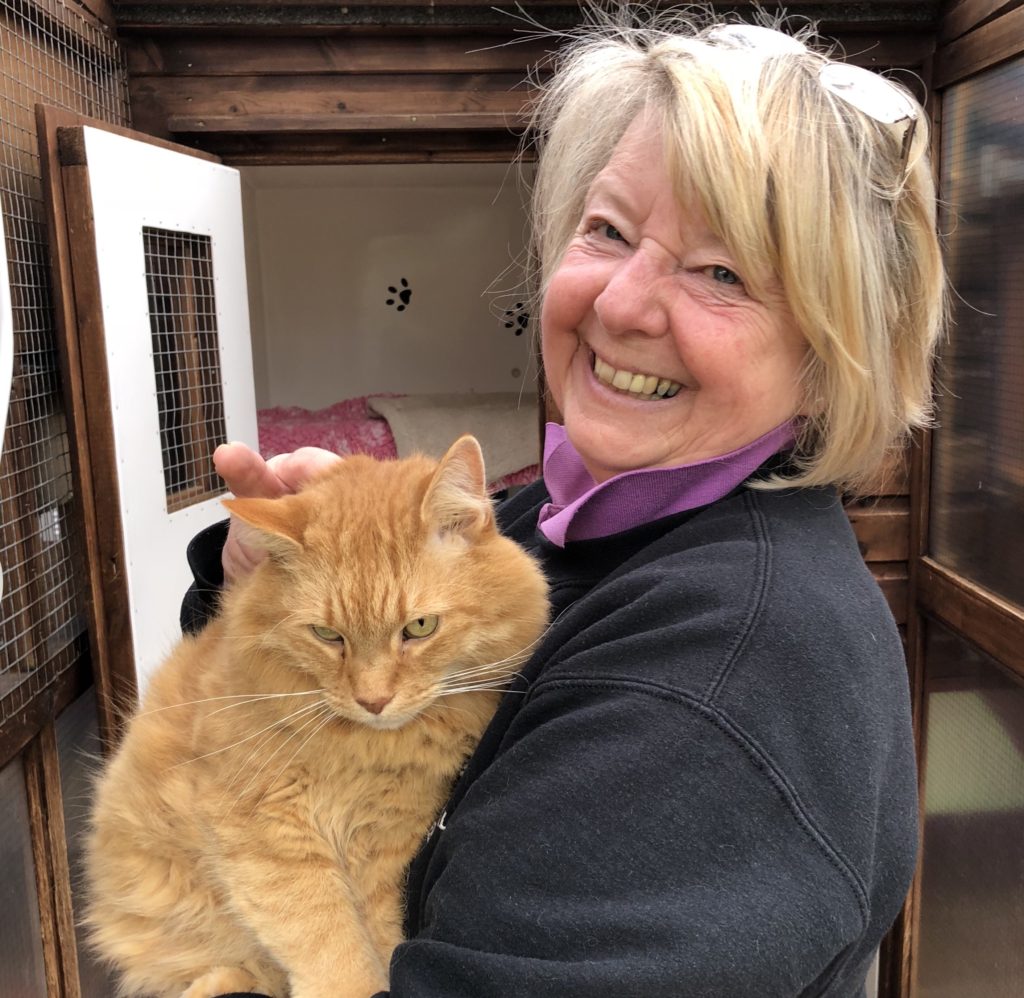 Jayne
Cattery Assistant. Pictured with Peanut.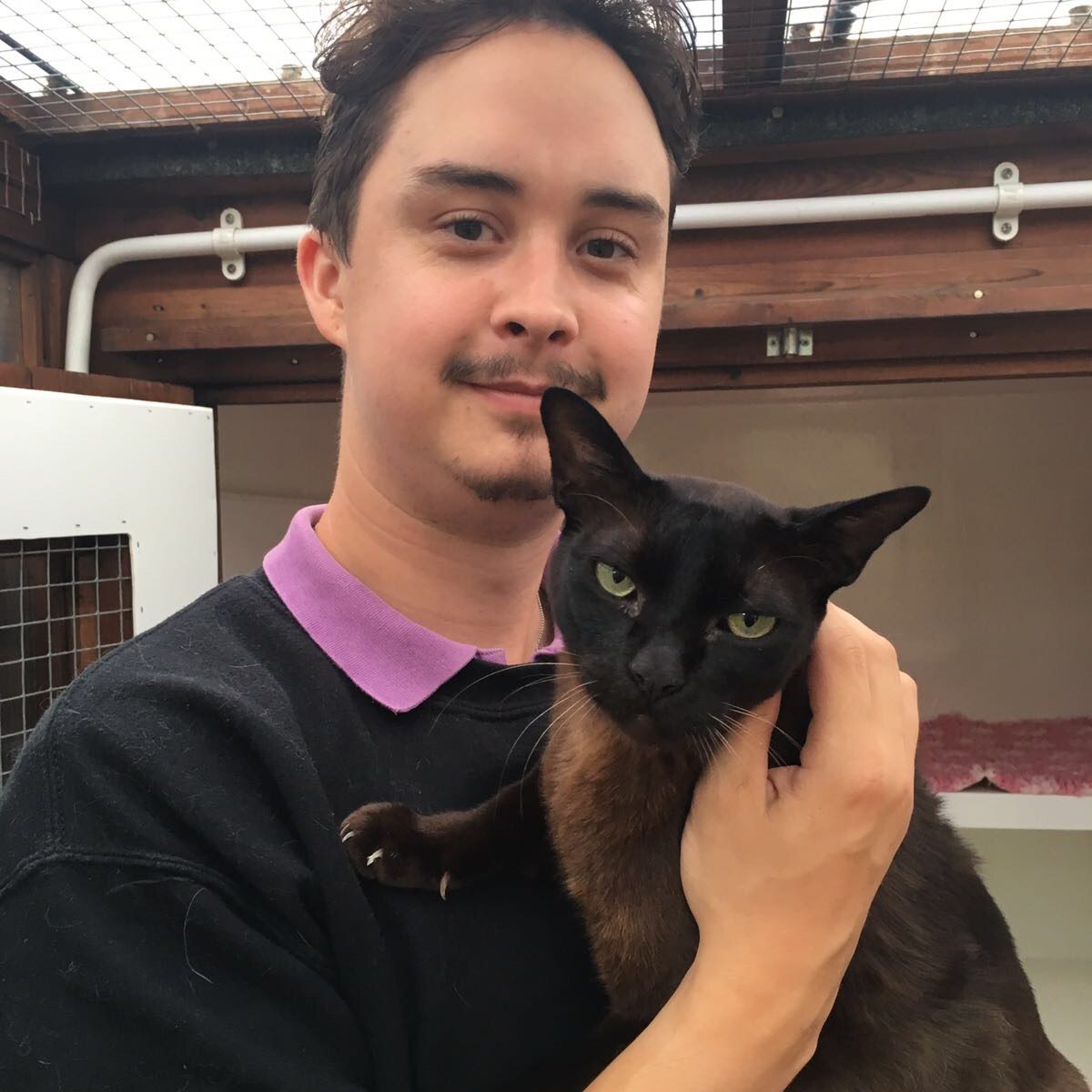 Shane
Cattery Assistant. Pictured with Tuffleigh